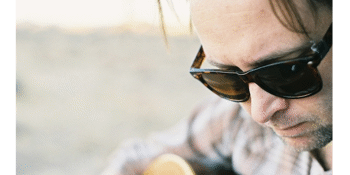 Chris Pickering Experiment
with special guests: Fraser & Stone
The Junk Bar's Skukum Lounge (Ashgrove, QLD)
Saturday, 20 October 2018 7:30 PM
Chris Pickering Experiment is the live project of Melbourne-based
writer-musician Chris Pickering, also featuring James O'Brien (Darling
James) on bass and Ben Graham on drums. The trio play stretched-out
psychedelic twang versions of Pickering's well-structured indie-pop songs,
with influences as diverse as Burt Bacharach, Waylon Jennings, Tinariwen, and Can. Featuring space-rock guitar solos, tight-knit arrangements, and brilliant musicality, this group delve into the mysterious, the musical, and no song (or set) ever sounds the same. This will be the trio's only headline show in Brisbane for 2018, and also features Fraser and Stone as support.