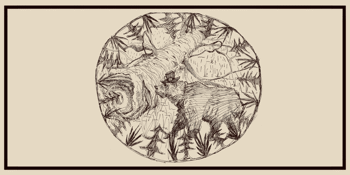 The Junk Bar presents
Pat Kenny - 'Watch It All Come Down' Single Launch
with Kelsey Berrington
The Junk Bar's Skukum Lounge (Ashgrove, QLD)
Thursday, 21 February 2019 7:00 pm
Brisbane-based singer/songwriter, Pat Kenny, is releasing his latest single 'Watch It All Come Down', from his forthcoming EP. The track is a dark, Folk/Americana mix, with production elements reminiscent of Johnny Cash and Tom Waits. Kenny will be joined on stage by local fiddle aficionado, Gareth Mewes.

After previously serving in the Australian military for five years, Kenny has now turned his attention to songwriting. His live sound is a blend of Folk and Alt-Country, taking inspiration from artists such as Bob Dylan, and Ryan Adams. With his unique, husky voice and authentic lyrics, Kenny explores personal tales, metaphors and insights into the human condition.

Also sharing the bill, is Brisbane-based artist, Kelsey Berrington. Berrington is a singer/songwriter with a passion for music as fiery as his red hair. His soft, folk storytelling style can captivate an audience and melt your heart. Kelsey has spent the last 3 years travelling and sharing his music. From London to Melbourne he has played venues large and small, singing about his experiences and his reflections about life and love. Kelsey's music is influenced by the gorgeous lyrics of Passenger and Damien Rice's rich earthy sounds. Over the years he has developed his own hauntingly beautiful style with an unique voice that connects deeply with an audience."