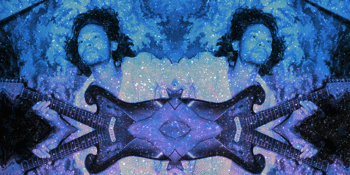 The Junk Bar presents
Moonlover
with special guest Jo Davie + Tiarne
The Junk Bar's Skukum Lounge (Ashgrove, QLD)
Wednesday, 22 August 2018 7:30 PM
Moonlover is the recording project of DIY multi-instrumentalist Quang Dinh, formerly the bassist of Melbourne band Little Red.


After independently releasing 3 solo EPs in 2015-16, Dinh then set himself the task of making a full length album. Over nine months in his bedroom studio Pink Slime, Dinh conceived, recorded and performed the entirety of his debut album, Thou Shall Be Free, before signing to Melbourne label Our Golden Friend and releasing the album in March 2018. The album received airplay nationwide on community radio, Double J and Triple J. He has released 4 music videos for singles off the album and will be releasing a fifth for new single 'Wedding Day' in the lead up to his Junk Bar show.


Moonlover has played a plethora of shows and has supported Angel Olsen, Saskwatch, Cloud Control and played Gizzfest. The evening will see Moonlover perform solo songs from his album and also new unreleased music. The show takes audiences through a cascade of batty psychedelia, midnight moon pop and water ballads led by Dinh's characteristic whimsical charm and untempered croon.