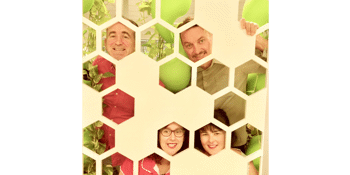 The Double Happiness
with Ruby Gilbert
The Junk Bar's Skukum Lounge (Ashgrove, QLD)
Friday, 18 May 2018 7:30 PM
The Double Happiness are thrilled to announce their first show since the release of their spooky-surf reverb-drenched love letter to Brisbane, the debut EP 'City' through Valley Heat Records.
Describing their genre as 'surfgaze', a combination of surf reverb and 'shoegaze' indie pop, their sounds are both a nod to the past and a sonic explosion of what is happening right now. The Double Happiness are riding high through the support of community radio airplay throughout Australia, especially Brisbane's own 4ZZZ, where the single 'City' has sat at Number Two on their Chart Show. They have also been picked up internationally by Nordic radio and highly praised by UK based Backseat Mafia.
Having played sold out shows, this intimate performance at The Junk Bar will showcase songs from 'City' alongside tunes about islands with low-waves, French existentialism and the Warrego highway with plenty of fresh new sounds for your listening pleasure! The Double Happiness will be joined by the beautiful gothic-tinged heartbreaking sounds of Ruby Gilbert.
Praise for The Double Happiness:
"'City' has that sparse driving rhythm that recalls very early The Cure but with an Australian flavour and reverb-soaked guitars picking out delicate melodies. It could only come from that hotbed of indie pop, Brisbane: This is a refreshing, sun-soaked pop blast with a melancholic edge to the lyrics. The Double Happiness is one of those rare bands that put songwriting at the fore – there are no great production tricks or special effects, in fact the vocals were recorded in a walk-in wardrobe. Two guitars, a bass and drums with heavenly vocals, a touch of shimmering reverb on the lead guitar, and that's it. Gorgeous." - Arun Kendall [Backseat Mafia]