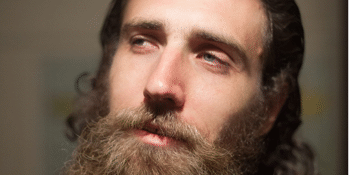 Dirt Hand
with Full Flower Moon Band
The Junk Bar's Skukum Lounge (Ashgrove, QLD)
Sunday, 29 April 2018 6:00 PM
My name is Arun and I perform as Dirt Hand. I will be returning to Brisbane on Sunday 29th April to play my debut show at the Junk Bar. I've always wanted to play the Junk Bar so I'm very excited. People often say that I sound a little like Leonard Cohen or Nick Cave or maybe Taylor Kirk and I'm OK with that. I'll be playing some old songs and lots of new ones because there are always lots of new ones.

Joining me will be my dear friend and artistic polymath, Full Flower Moon Band AKA Babyshakes AKA Kate Dillon. Everything about her act is amazing, from the songs themselves to her energy on stage, and must be seen to be believed. I really can't wait.

We do hope you'll come listen.