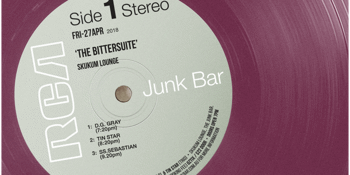 The Bittersuite: SS.Sebastian, Tin Star & D.G. Gray
The Junk Bar's Skukum Lounge (Ashgrove, QLD)
Friday, 27 April 2018 7:00 PM
There are few pleasures more satisfying than having a drink, dance, sing and a cry (all at once). And these terrible, bittersweet things converge this April as SS.Sebastian and Tin Star return to the Skukum Lounge, along with the much anticipated return of D.G. Gray (formerly of Brisbane's beloved The Good Ship).
Performing solo, D.G. Gray (Daz Gray) returns from hiatus, to perform those trademark pop choruses and upbeat rhythms that disguise the real tragedies at the heart of his songs.
Tin Star (Penny Boys, Cathy Bell & Dan Grant) classify themselves as a 'contemporary urban folk group' and they do have the pre-requisite acoustic guitars, fiddle and accordion with interweaving harmonies. Their sound is reminiscent of the burgeoning folk scene of 60's New York and California.
SS.Sebastian (Brett Harris joined by Janey Mac, Katherine Cooke & James Lees) has been leaving a lasting impression on Brisbane audiences, with his moving and disarmingly sincere performances, held aloft with a delicacy only broken by his own vehemence.